Yes! Unpublishing media is a simple process that can be done in the Moderating Media screen.
Here is how you Unpublish Media:
1. Go to Moderate Media within a Bubble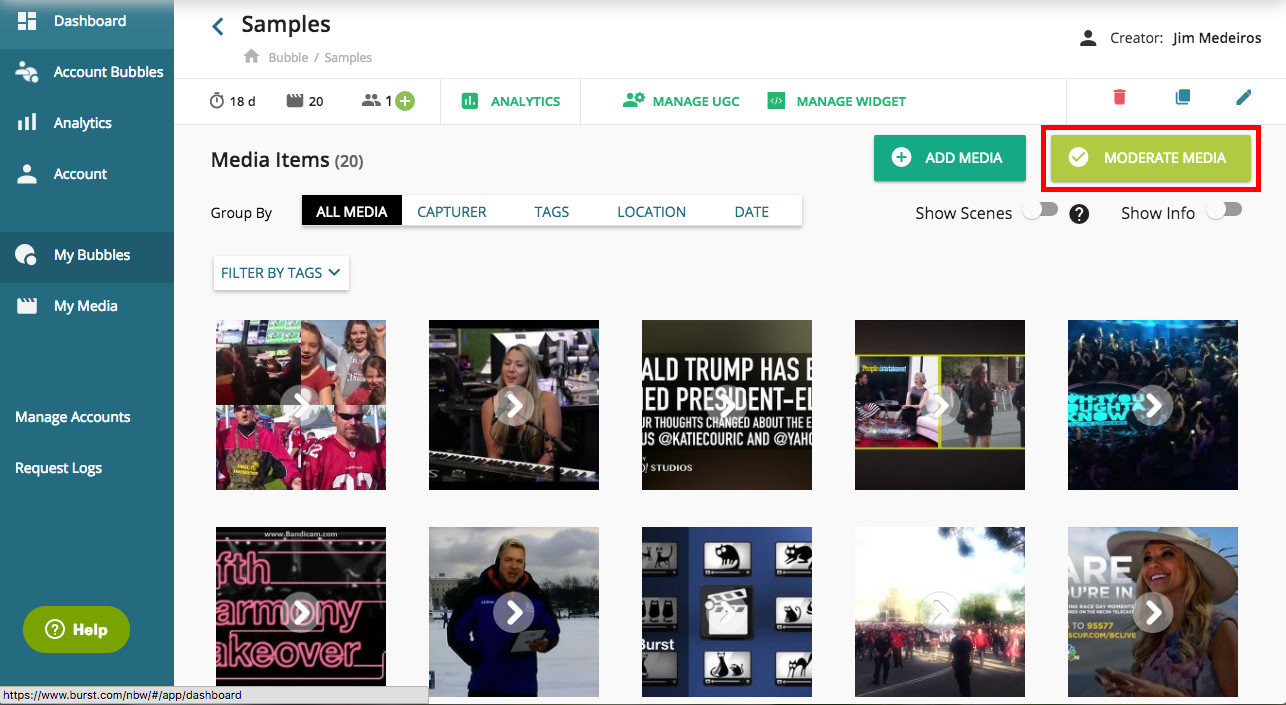 2. Select the media items you would like to Unpublish from your Widget by checking the box next to the media item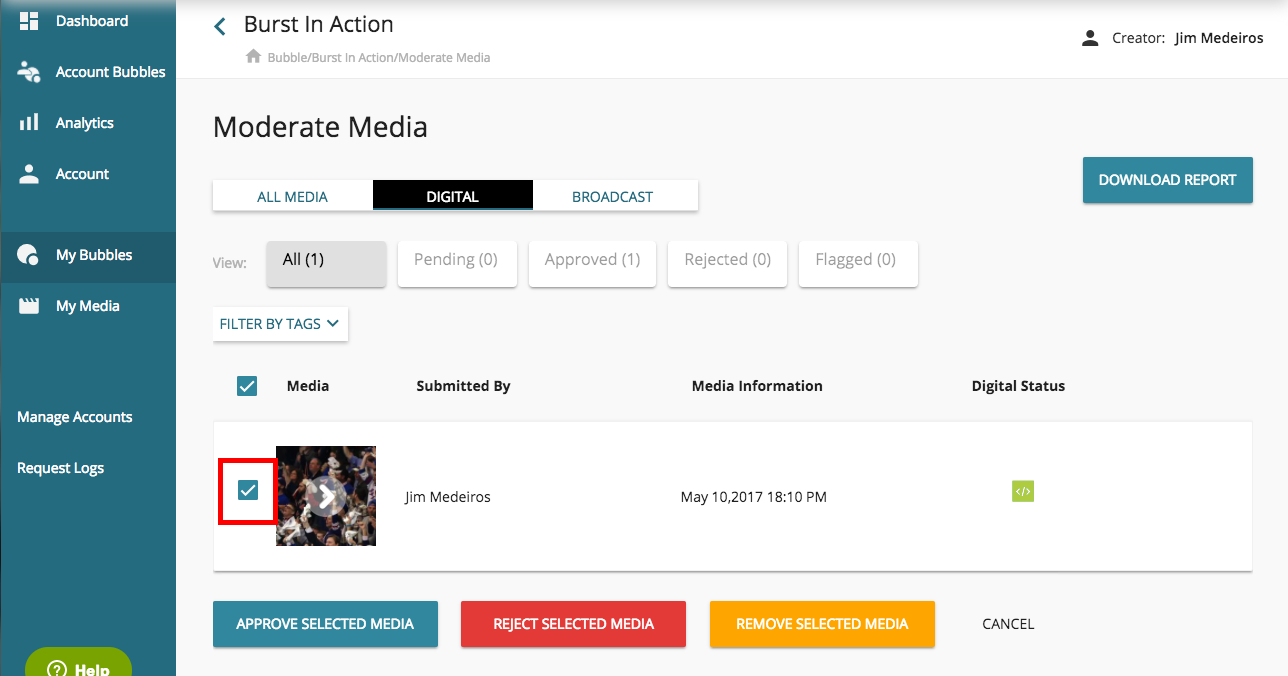 3. Click the Reject Selected Media button. These media items will no longer be publicly viewable in the widget.