1. Go to My Bubbles → drill into a Bubble
2. Click the Manage Widget button → Edit (or Create) Widget

3. Turn Widget "ON"
4. Custom settings are available, or you can leave the default settings
5. Choose your format (Responsive or Fixed-size)
6. Copy to clipboard and paste this code into your HTML page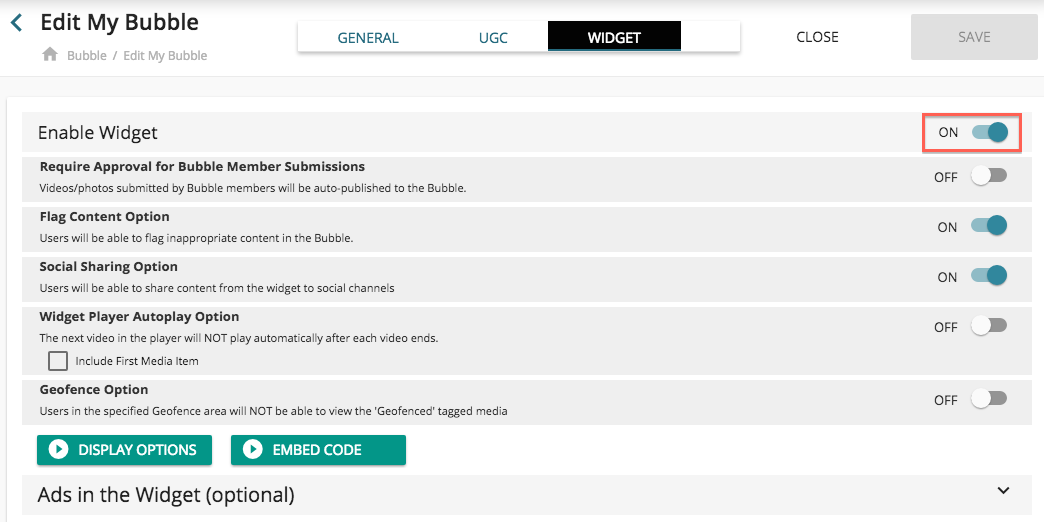 A Widget is enabling you to automatically publish mobile video to an embedded player on your site, and make that process very simple!
How To Create A Widget: