When you Copy a Bubble, that Bubble's container is copied over, not the media.
This means that the following will copy over to your new Bubble:
Bubble Settings
Bubble Participants
UGC Settings & Customization
Once you Copy the Bubble, you can go in and modify any of these settings, just as you would any other Bubble.
To Copy a Bubble:
1. Select the Bubble you would like to copy
2. Click the Copy 

 icon

3. You will be taken to the same Create/Edit Bubble screen, and be able to rename the new Bubble and make any necessary changes.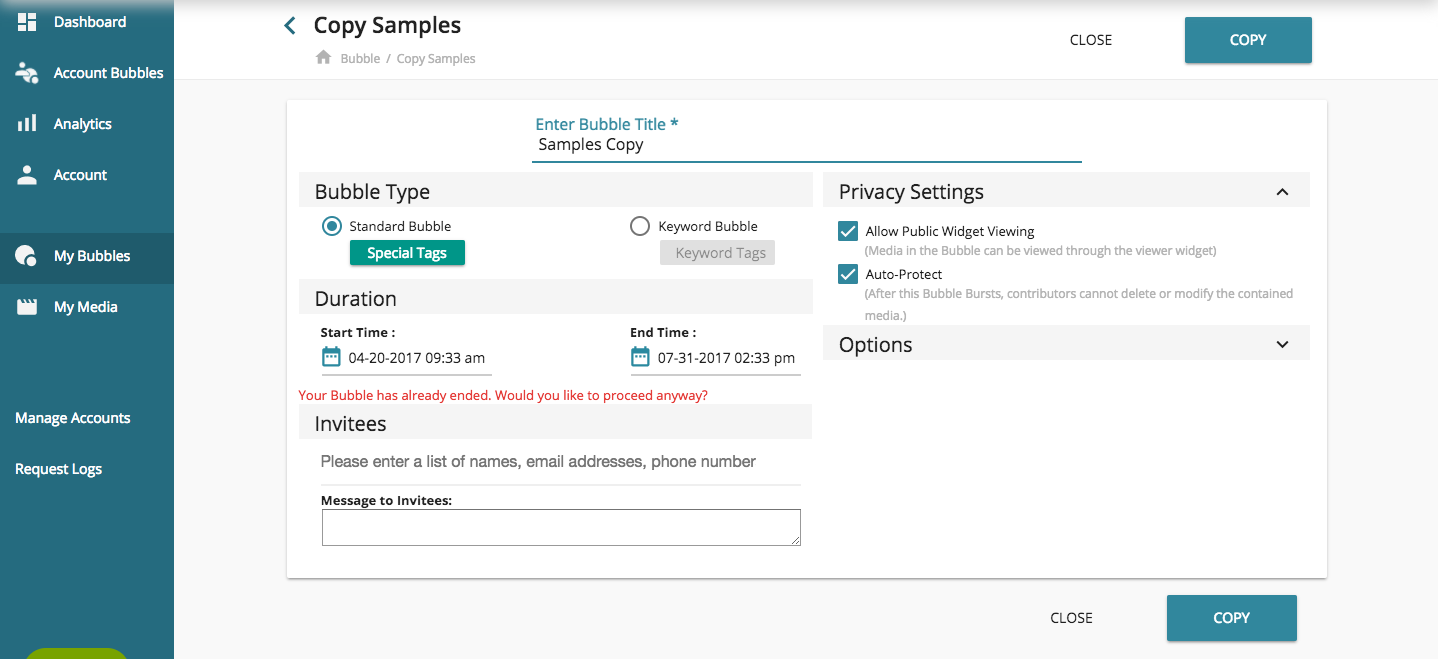 How To Copy A Bubble